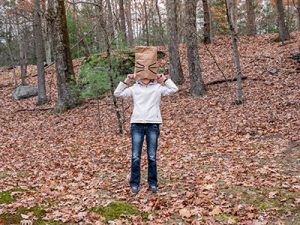 "Reality is merely an illusion, albeit a very persistent one… Few are those who see with their own eyes and feel with their own hearts." Albert Einstein 
Alpha Cat aka Elizabeth McCullough is re-releasing Alpha Cat's first full length LP, 2001's Pearl Harbor, in an expanded edition as pearl harbor 2020 on February 17, via Aquamarine Records. The original album was recorded over a two-year span produced by Fred Smith of Television and McCullough. And pearl harbor 2020 also features two additional tracks that had been recorded and produced by Elizabeth at her home in the mid 90's.
McCullough had this to say about this about the original Pearl Harbor album: "Let me be clear. Pearl Harbor was a collaboration. It would not be what it is without the participation of the other four members of the original band. And of course, Fred.
The band Alpha Cat came together in a way that can really only be described as magical. Real Boy had just come out, but it needed a real band to play behind it. I met Derek first, in a singing workshop that I decided to take for really no reason at all, except I know now it was to meet him! (NOT to sing the cover of "Hound Dog," Elvis style, which was my other memory of my participation in that class.) We bonded quickly. I met Nick in an astrology class, who also happened to be a drummer, and he agreed to be in my band. (And anyone who has ever started a band knows that once you have a drummer, the rest is cake.)
The next step was to take out an ad in the Village Voice looking for players for a "dark pop" band. I met Lori at a dive bar in Alphabet City, and we bonded instantly. And she turned out not only to be a consummate musician in general, but a transcendent bass player, whose interpretive work on the songs on Pearl Harbor can only be described as genius. And last but not least, Angela answered the ad. This was a woman with a lot of experience on the road (unlike me) having been a member of the Ordinaires. She added guitar work that I can only describe as utterly unique and ahead of its time. With one more place to fill, I asked Derek if he would like to be in the band? And though I asked him to be my back up singer, he really became a co-singer, with a voice way better than mine! He added his own authentic interpretations of the songs, and when I say that I never had to tell him what to sing, that is TRUTH!
So with the name I originally just came up with, Alpha Cat, a band that now had three women and two men, the connotations became clear: obviously female empowerment, but also a valuation of the feminine side of our nature, the intuitive emotional side, over the masculine, the power and control side. Thus the AC motto that Lori termed: "Less cock, more rock!"
As for the album's theme/journey, this is how I see it now…
What would it take for us to see that the world in which we live is a metaphor for what's going on inside of us? And that our healing, and we all in some way need it (!) requires us to look back at our past in order to heal our future? 
The underlying premise behind the writing of the lyrics for the song 'Pearl Harbor' was fairly straightforward: if Pearl Harbor was named so before it was bombed, wasn't it obvious that it was because there were actual pearls in the harbor? And by pondering this, I then posited myself the question: what would it take to get back to a place where Pearl Harbor became once again a place about treasure, rather than destruction? The Alpha Cat song itself, well that process was a bit more complex…
The only song I have ever written where the entire musical portion was done well before the song itself took shape is 'Pearl Harbor.' In fact, the music was completely written, arranged, and ingrained in my memory two years before there were any lyrics at all. Period. 
  
That is because three events had to take place in my life before I could even have an inkling as to what the words to this mysterious song should be.
First, I had a brief dating experience with another singer-songwriter who had had a big hit in the mid 90's, whose songwriting I had long admired, and whom I had met before, though at that point when I told him how much I loved his work, he completely blew me off. But for some reason, at a party in lower Manhattan in July of 1999, with Real Boy in the can (self confidence?) and Fred Smith (validity?) at my side, I had suddenly become quite attractive to him. An evening's make-out session led to another date on July 16, (which I remember solely because it was the day JFK Jr. died) a date (!) for which he had to come to Jersey City to meet me at the Sand Bar, (look it up) and we ended up first at my house for food, more of the innocent shenanigans that happened at our last encounter, and then a car ride back to the PATH station, where I had to lend him a dollar for the train (which, though he promised to, he never repaid!) As he kissed me goodnight (goodbye!) we made seemingly concrete plans for the near future. These plans never came to be, and when I confronted him later that year (after event #2, see next) to scold him for his treatment of me, I had to remind him that I was a person, and that he had hurt me. His response: 'Do you know how many girls I kissed that week?' Seriously. At least I got quite a few songs out of that close encounter. And also very curiously, he fully believed that his songs were not about him. When they so obviously were! Strange. And he still may…
Second, on September 11, 1999, my roommate was killed. As he was drunkenly exiting the PATH train in the wee hours of the morning, his bag got caught on the train handle as it left the 14th Street station. And after running alongside it as horrified passengers looked on, calling to the conductor to STOP!!! – he met his end when he hit the signal light as the train entered the tunnel. My other roommate answered the call from the NYPD at 6 am; "we believe your roommate has been killed, but it is difficult to determine, (because of the damage done to his face) could we come down and identify the body?" Luckily, Michael had a much stronger stomach than me, and though I accompanied him to the morgue, he did that scary and disturbing work for the both of us. And I know it wasn't easy.
"And finally the trigger! A gig on December 7, 1999! And I said to the band – and myself: "I'm going to write a song for Pearl Harbor day!" And then it was easy.
All this is a long-winded way of saying that things don't just "happen," they unfold. That the master for the Pearl Harbor album was dropped off at the manufacturer in LA on September 10, 2001, after two years of recording, and that my return flight was the last to land at JFK – at the exact moment the first plane hit the North tower of the World Trade Center, is relevant to Alpha Cat's story, but perhaps not many others.'
Aside from the fact that there was an exploded bomb from WWII on the cover and its unfortunate title, there was something few even realized at the time of its initial, long planned release that October; that it contained sound effects of a glass building falling down. This was all simply too much for radio that October to even acknowledge the record, let alone play it. And this despite the fact that the theme was actually perfect – a journey through darkness back to light; but people couldn't get past the cover, and so after all that work, by everyone involved, it essentially fell to the scrap heap of history.
But in August of 2019, I listened to it anew, as I was preparing to launch Thatched Roof Glass House, and decided it deserved another chance, and that I was going to re-release it. This with of course no inkling of the coming pandemic and the nightmare which 2020 would become. And another thing; my motivations had shifted 180°, because in 2001, I wanted to be famous, and now I realize that that isn't what I want at all, and that it was never about me. And something curious happened: because I knew that I was going to put out Pearl Harbor again, I did virtually no promotion for it, but as I watched the stats play out for TRGH, I began to notice that in spite of having had virtually no promotion, Pearl Harbor was getting more streams globally than my other two records combined. Ah, I thought, so maybe people want to hear this now, now that 9/11, the "new Pearl Harbor," is far enough behind us that its metaphors are being received, and seemingly, hungrily consumed?
And then this fall something else from my past reemerged: two 4 track cassette recordings (mixed to stereo) of songs from 1994-95, the year my heart was broken so completely that I now realize I have never written a song like "(Something having to do with) Spring" that so purely and transparently (naively? I don't know) speaks of love. And in the process of looking for that song I found another, which addresses the aftermath of said inspiring relationship. Perfect to me in their raw imperfection, after Brett Thorngren's mastering, I feel these songs are truly uncut gems…
So possibly this album's time may have finally arrived; 20 years later. But perhaps more significantly, because everyone on this planet right now has been forced to navigate such extremes of loss and change – and if they've been paying attention, also watching the process of, and undergoing themselves, a profound transformation. A transformation that the perfect storm of 2020 has not politely asked, but demanded, of each and every one of us. And maybe there's even a treasure at the end of all of this, if we choose to look for it?"
Elizabeth and Alpha Cat first surfaced on the American music scene with the EP Real Boy. A friendship with Television bassist Fred Smith led to him producing a demo, which became the late 1999 release. With only a handful of copies sent to radio stations, Real Boy ended up on the CMJ National Top 5 Add Charts twice, receiving more adds than such formidable offerings as Beck's Midnight Vultures, and Metallica's S&M. It went on to sit in the top five of hundreds of stations around the US for some time, as well as spending six weeks in the national airplay charts.
When the follow up, Pearl Harbor, was re-released in early 2002, it received decent airplay on college radio, and won several "best of the year" awards from a few dedicated online reviewers. And years after its release McCullough moved to L.A. on New Year's Eve 2005 to record her next album with drummer Jason Smith. Smith hooked her up with guitarist Doug Pettibone (Lucinda Williams, John Mayer), bassist Reggie McBride, (Stevie Wonder, Funkadelic) and in 2007 seven vocal and 15 instrumental tracks were completed. But for health reasons, including a loss of her voice, McCullough was unable to complete the record. She would return to seven of these recordings some 12 years later after connecting with engineer Brett (Cosmo) Thorngren – who mixed and mastered them, and to release them as the album Thatched Roof Glass House.