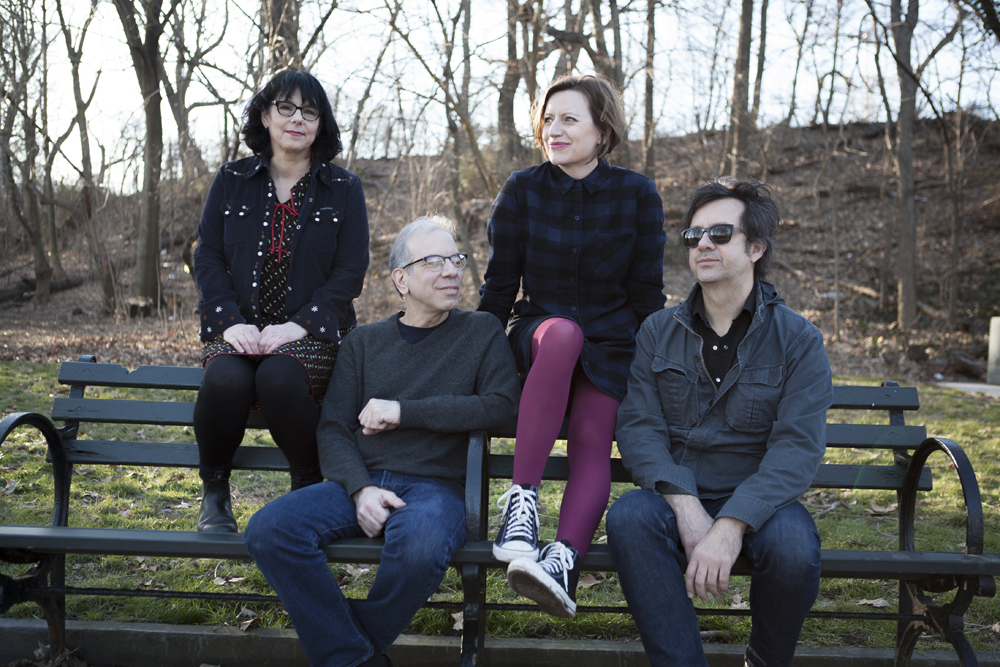 Girls on Grass is the eponymous debut from this Brooklyn-based quartet. The album was recorded at Able Mobile Recording Lab in Brooklyn, NY and produced by Jay Sherman-Godfrey.
Girls on Grass was formed by singer-guitarist Barbara Endes and drummer Nancy Polstein, who joined forces after discovering they shared a mutual admiration stoked by seeing each other play around New York City's rock and country scenes. This meeting of the minds inspired a burst of songwriting, and soon after the Girls recruited guitarist Sean Eden (Barbara's bandmate in NJ-based Elk City) and experimental-music bassist and deejay Dave Mandl to round out the group.
The quartet then hit the studio with Sherman-Godfrey, who has worked with Laura Cantrell, Will Rigby, and The World Famous Blue Jays.
Endes' songwriting is heavily influenced by her time in the Midwest. "Before I moved to New York in '04, I got schooled in classic country by my musician friends. I played in a honky-tonk band. In a way, learning this music helped me reconnect with my childhood." That was an '80s childhood; MTV flooded into Endes household, but Kenny Rogers was also a huge star. "My dad was a fan, and we watched 'The Gambler' together… He would also take me to this honky-tonk, or what passes for one in Milwaukee, where "Take This Job And Shove It" was on the jukebox. That was one of my dad's favorites, and I realized that he identified with that song, literally, because he'd been cheated by his boss. It was closer to reality than anything else I was hearing."
After the move, Endes made inroads into the thriving Brooklyn country and bluegrass scene. A duo close-harmony project created with singer Russell Scholl evolved into The Weal and Woe, a versatile band that supported her increasing focus on songwriting. She finally found the perfect foil in Polstein, a well-regarded drummer who has honed her skills in stints with artists including Cheri Knight, Will Rigby, The Silos, The Wirebirds, and The Fields/Bob Woodruff.
"I miss the bad old days, sitting at the bar laughing and complaining, with my actual friends and acquaintances… happily dissatisfied," Endes sings on 'Drowning In Ego,' a searing rock-and-roll critique of social media's effect on personal connection. The song displays the sardonic tone found in many of Endes' lyrics on Girls on Grass, set against a varied palette of twangy rock and psychedelia. "Fair," a blissfully sad country duet with singer Cliff Westfall, is a perfect example of the band's mix of country cool and ethereal guitar.
Playing in and around New York on a regular basis, the band has begun writing material for a second album and are building out a new rehearsal studio in Gowanus, Brooklyn.
https://www.facebook.com/girlsongrassmusic/
https://girlsongrass.bandcamp.com/