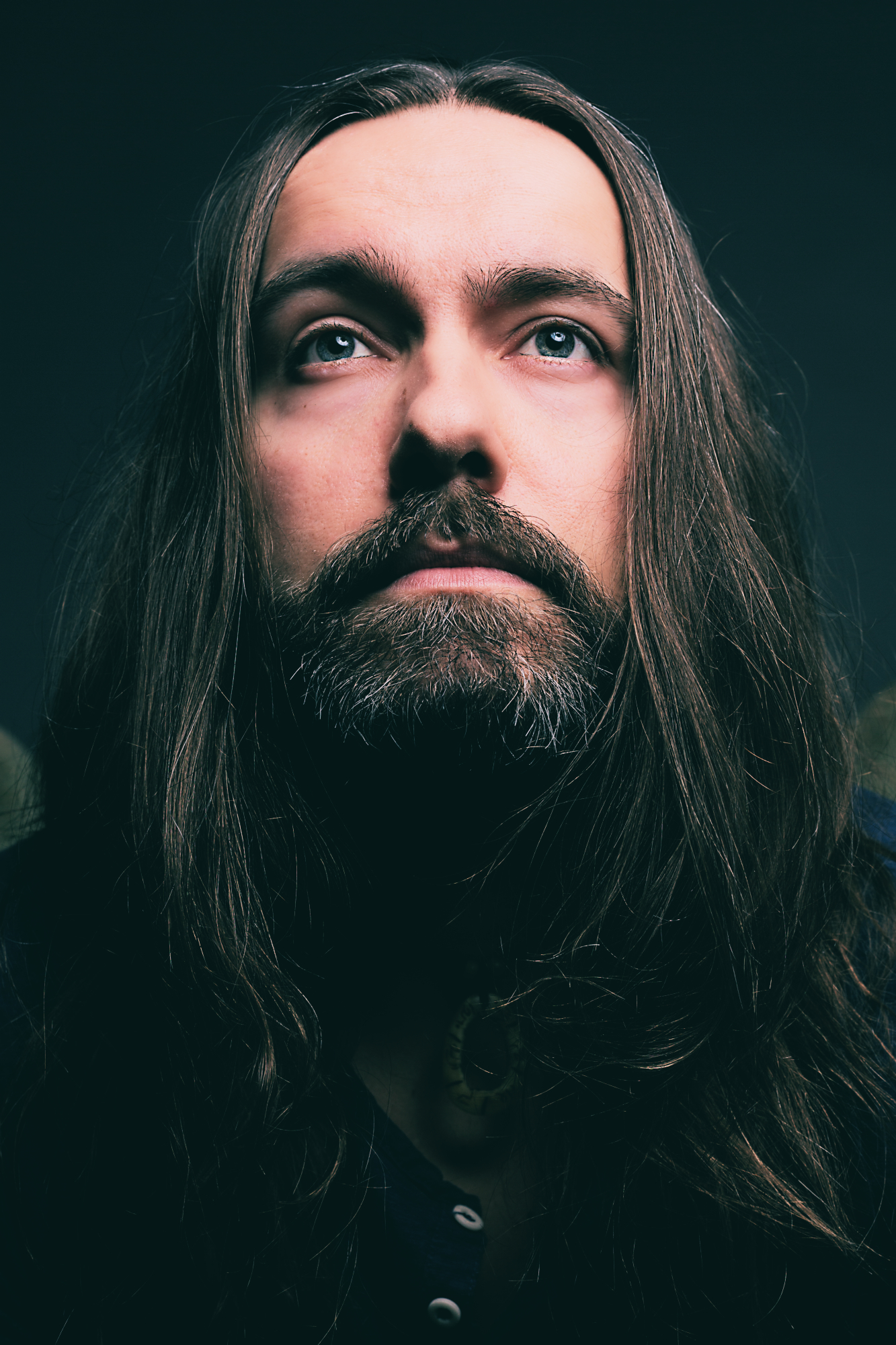 The Time is Always Now is the debut album from "holon," a solo project from singer, songwriter and guitarist Ronny Pedersen. The album was recorded at Norway's Autumnsongs Recording Studio in Trondheim produced and mixed by Rhys Marsh.  Special guest musicians who contributed include Lars Fredrik Frøislie (Wobbler / White Willow), and Ketil Vestrum Einarsen (Jaga Jazzist / Kaukasus). The album is being released on CD, double LP set and download by Autumnsongs Records August 12.
The Time is Always Now  is a collection of songs Pedersen had been writing over the course of the last ten years. He had accumulated a sizeable trove of materials and decided that the time was right to start sharing them with other music lovers. Serendipitously, he had met Rhys Marsh through a common friend around this time, played him some of these songs and Rhys offered to produce holon. Ronny sang, provided all guitars, bass, sitar and programming; Marsh contributed vocals, pedal steel, bass, and performances on various keyboard including Mellotron; Geir Anfinn Halland Johansen (Anfinnsaas ) played drums ; Silje Leirvik and Kari Harneshaug added vocals ; Ketil Vestrum Einarsen provided flute and Lars Fredrik Frøislie, Hammond organ.
The songs on The Time is Always Now show the influence of a wide variety of genres including acoustic folk and the sophisticated side of 60's pop with meticulously crafted writing at its core. Originally, the plan was to record an arbitrary selection of his oldest songs, but as Ronny started to review his whole body of work, he noticed that certain songs fit together in an extraordinary way — almost like pieces in a puzzle — to create an overall story. These songs told the story of an individual's philosophical, spiritual and evolutionary journey towards finding their place and purpose in this world and at this particular time.  They were largely based on Pedersen's personal experiences, hugely influenced by his attraction towards the Buddhist worldview.
Ronny began getting seriously into music around the age of twelve, having been seduced by the sensuous, ecstatic sound of the guitar. After mimicking the lead guitarist gods of the 80's and 90's, he eventually started investigating other musical including as prog-rock, jazz, and various world musics.  During his twenties, Pedersen's focus shifted from guitar playing to songwriting, which then led him to try his hand a singing.  He soon found this to be an even more powerful means of expression than guitar playing!
A decade later, he feels that holon "Is the product of my life up until now, and is my unique musical fingerprint in this world. I hope that, if you take the time to listen to the album, you will enjoy it."