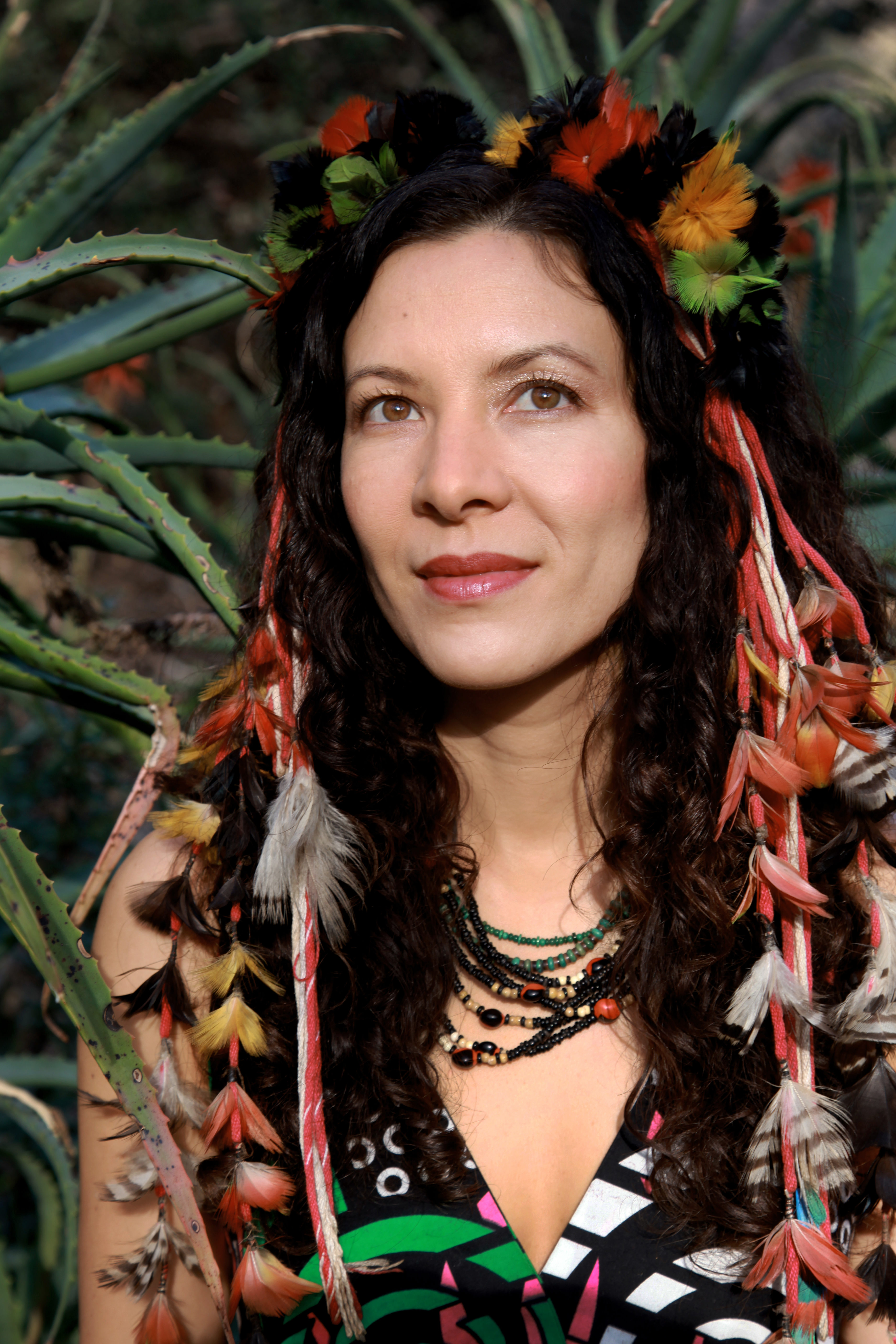 After releasing Floresta, an album of Brazilian songs recorded in São Paulo, Mia Doi Todd decided to stay closer to her Los Angeles home and started work on a collection of cover songs in English.  The result is Songbook, Mia's second album consisting exclusively of songs written by other artists.  Songbook was produced, recorded and mixed by Mia and her husband, Jesse Peterson, with engineering assistance from Money Mark (Beastie Boys).  It features many talented musicians who call LA home, including John Herndon (Tortoise) and Alberto López (Jungle Fire, Quetzal) on drums and percussion, Gabe Noel on bass, Jimmy Tamborello (Dntel, Postal Service) on electronics, Money Mark on keyboards and Sam Gendel (Inga) on saxophone. The album is being released on Mia's City Zen Records label via Virtual Label.
Songbook gave Mia the opportunity to pay homage to some of the greatest English-language songwriters of the 20th Century.  The selections include several songs that Mia has been performing live for many years, such as Sandy Denny's "Who Knows Where the Time Goes?" and Neil Young's "Only Love Can Break Your Heart," reimagined for an intimate but cosmopolitan combo.  A few more are enduring favorites from her childhood, like The Cure's "Close to Me," Prince's "When Doves Cry" and "Pancho and Lefty" by Townes Van Zandt.  The TV On The Radio track, "Careful You," is the newest of the bunch, which Mia first heard live in concert at LA's Mayan Theater, followed by "Between the Bars" by Elliott Smith, a legendary transplant to the Los Angeles scene with whom Mia had the pleasure of sharing the stage.  The collection of songs is unified by Mia's delicate voice and thoughtful sensibility and by her strong emotional connection to each finely-crafted song.
Mia Doi Todd is a prolific singer-songwriter and California original.  Her ninth album, "Cosmic Ocean Ship" (City Zen Records), was chosen by the New York Times as one of the Top Ten Records of 2011.  After releasing primarily her own compositions, Mia took an interest in covering classic Brazilian songs and recorded Floresta at the beautiful Estúdio El Rocha in São Paulo, Brazil in 2014.
Mia has performed around the world on many great stages, including the Hollywood Bowl and Circo Voador in Rio de Janeiro.  Besides her work as a solo artist, Mia has collaborated with many musicians, including Flying Lotus, Jose Gonzalez, Dntel and Miguel Atwood-Ferguson.  She contributed tracks to Michel Gondry's recent films, "Is the Man Who Is Tall Happy?" and "Mood Indigo," and to the compilations, "Red Hot + Rio2" and "Red Hot + Bach."  Mia is currently composing the score and soundtrack for a contemporary film adaptation of "A Midsummer Night's Dream" by William Shakespeare.  For Mia, music is a kind of medicine, a revelation of life's sweetness, sadness, beauty and joy, all joined together in rhythm, melody and word.