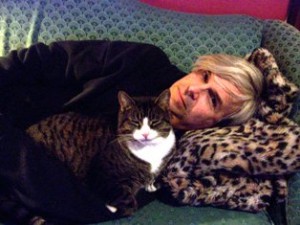 Howard Wuelfing's career in Public Relations follows in the wake of decades of music journalism contributing to the Washington Post, Creem, Spin, Your Flesh, Forced Exposure, Boston Rock andThe Village Voice over the years. Early in his career, Howard in publised the influential D.C.-based fanzines DesCenes and DisCords.
Howard also has had an active career as a musician, playing with bands, Half Japanese and The Slickee Boys as well as leading local DC twisted-pop micro-legends The Nurses, Underheaven and New Jersey's Love Pushers (featuring Jersey Beat fanzine editor Jim Testa, future Chicago Sun Times writer/author Jim DeRogatis and Crocodile Shop's Mick Hale).
Being exposed to the best in new music while growing up, Jocelynn Loebl knew early on that she wanted to work in the music business. After beginning her career in music publicity as an intern at A&M Records, she continued her path representing developing artists at Chrysalis Records and Relativity Records.
After serving as Vice President of the boutique PR firm Set To Run Public Relations, she began a nine year stint a Columbia Records. At Columbia, she met Howard, someone like herself with a passion for music and was drawn to artistically and philosophically provocative recording artists, and a friendship of 15 years and counting, was born.