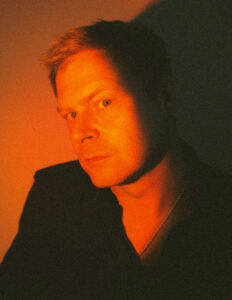 Curse Of Lono will release their new studio album People In Cars in North America on April 22 via Submarine Cat Records (She Drew The Gun, Alabama 3, John Murry) on CD, LP, cassette and digital formats, pre-order here. Available now are hypnotic lead single "Let Your Love Rain Down On Me" and the beautifully loose and fluid second single "Think I'm Alright Now".
Recorded with long-term collaborator and producer Oli Bayston (Spiritualized, Teleman, Boxed In) and engineer Iain Berryman (Wolf Alice, Arcade Fire, Kings Of Leon), People In Cars is a deeply atmospheric, cinematic record that reinforces Curse Of Lono as one of the most compelling and lyrical voices of the British musical underground.
People In Cars is the critically acclaimed London band's third album, following 2017's debut Severed ("Exile On Main Street meets William Faulkner" Classic Rock) and As I Fell (2018) ("A masterpiece" Country Music People), which led to Curse Of Lono receiving the Bob Harris Emerging Artist Award at the UK Americana Awards in 2019.
Drugs, death, danger and depression; these are the ghosts haunting People In Cars, made sombre, psychotropic and as immersive as lagoon mist by tones mingling The National, Wilco, Lee Hazelwood, Leonard Cohen and The War On Drugs into rich new alt country vapours. It's named after Mike Mandel's 2017 photo book capturing people through the windows of cars at an LA intersection in 1970, but these are motion-blurred snapshots from the unlit backstreets of Curse Of Lono founder and frontman Felix Bechtolsheimer's own life. The lost friends and errant lovers. The long drives to Miami, Stones on the stereo, when the methadone withdrawal got too much. The ex-girlfriend on the run after her extra-marital fling died of an overdose on a surreptitious lost weekend.
An initial version of People In Cars was recorded in June 2020, each band member – guitarist Joe Hazell, drummer Neil Findlay, keyboardist Dani Ruiz Hernandez and bassist Charis Anderson – recording their parts individually. But, having lost his father in April, Felix began writing more songs for the record, digging deep, and recorded them stripped down with Bayston, pedal steel player Joe Harvey-Whyte and Boxed In drummer Liam Hutton early in 2021.
People In Cars sees Curse Of Lono adopt a post-country aesthetic, swapping their Delta Arcade Fire feel for a subtle, cosmic feel based around Felix's brooding baritone, the subaqueous sound of his rare Fender bajo sexto guitar and the deep space ambience of Harvey-Whyte.
As Felix's bandmates each fell into day jobs to survive the pandemic, the band became more of a solo project. "Right now I can do what I fucking like," he says. "I got a record that's my favourite record I've ever made by a long way, and it's the record I needed to make. I lost my dad, my uncle and my ex-partner last year, and my band, but I've got this record and I almost look at it like a bit of a shrine."