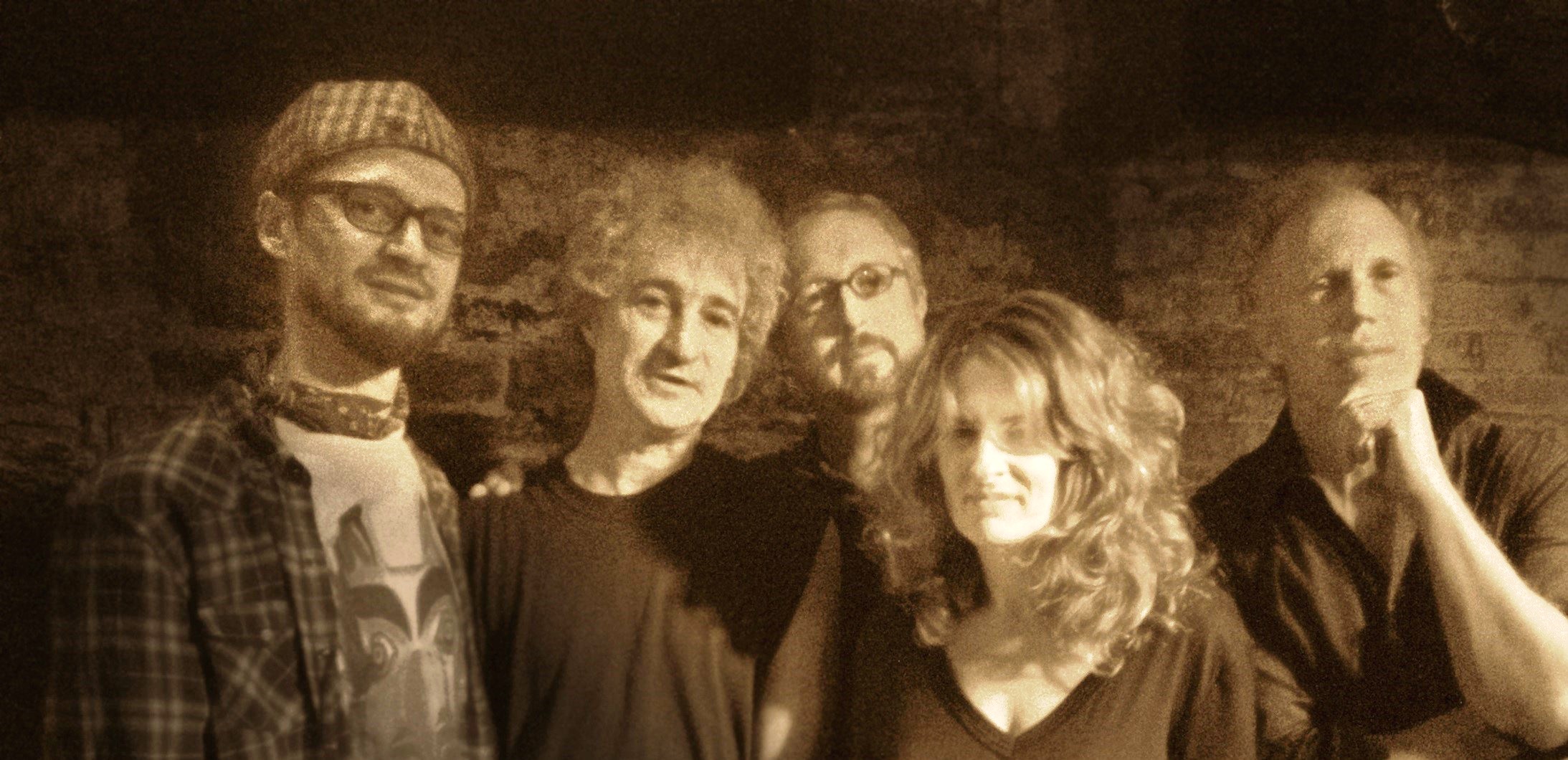 New York City's avant-garde supergroup Heroes of Toolik is releasing its second full-length album Like Night August 26.  The new album was produced by the legendary Wharton Tiers (Helmet, Sonic Youth, New York Dolls, etc.), recorded at Seaside Lounge and The Silent Barn in Brooklyn.
Heroes of Toolik first banded together 2012, a confederation of old friends with storied musical pasts.  Guitarist Arad Evans (Glenn Branca Ensemble) and bass player Ernie Brooks (Modern Lovers), met while touring in Rhys Chatham's Donnergotter band in the 1980's.  Brooks had played with Billy Ficca in Gods and Monsters; Ficca helped transform rock forever as a member of the seminal avant-rock outfit Television (which he still tours with).  Robert Poss – an acquaintance of Arad's from the Chatham ensemble (who went on to form Band of Susans) –contributed guitar as a guest to the new album and then joined as a regular member.  On trombone is the Latin session player John Speck who was recommended to the band by their original trombonist Peter Zuommo. Arad met painter and art-critic Jennifer Coates via Kevin Bud Jones of Collapsible Shoulder; after seeing her play with a former band, he was suitably impressed and recruited her to play violin and sing.
The blending of their diverse musical histories yields a sound that's "deceptively catchy, hypnotically growling, post-Velvets grooves" as New York Music Daily put it, inviting comparison to Captain Beefheart, the Dead, REM, as well as Ficca's long time bandmates, Television.   "What comes together among the group of them is a brand of well-informed rock n' roll that draws on these influences without over-complicating itself"  according to NY Taper.  The new album will be released digitally and on CD.
www.heroesoftoolik.com
https://soundcloud.com/heroes-of-toolik